This is our new Master 3.0 unit. (A01M).  When using our new Bb 3.0 devices, if you wish to have a 3-way or 4-way communication, you need to add a Master device.
Adding a Master will allow for you to have three or four people communicating together in real time.  The Master device can control up to x3 Standard devices.  The Master can easily connect or disconnect any channel by a quick press of the button.
** Master Unit cannot connect to our Advance Units.
** Master Unit and Master Unit cannot connect to one another.
** Master Unit cannot pair to Smart Phone.  ONLY Standard Unit can pair to a phone.
To understand how our new 3.0 units connect for a 2, 3 or 4 way communication, below is a helpful connection chart.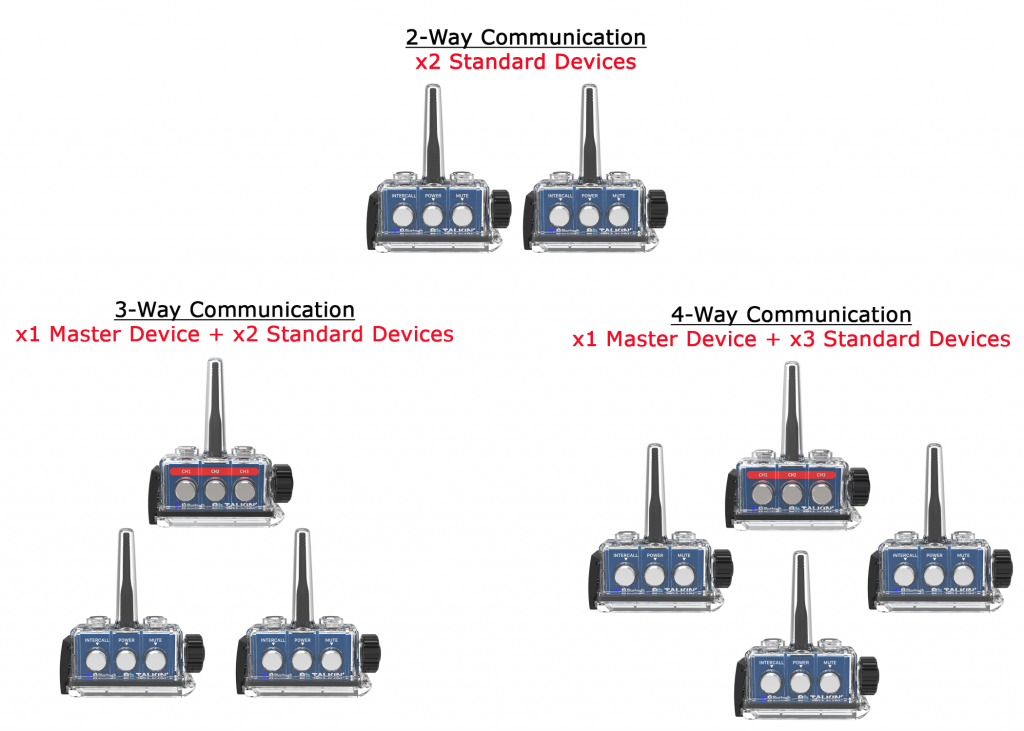 Upon receipt of your Master unit, you will have to pair up your Standard units to a dedicated Master CH.  Once you have paired your devices together, they remember each other and you do not have to go through the pairing process again.  Simply power on all units and press the Master's CH button to connect.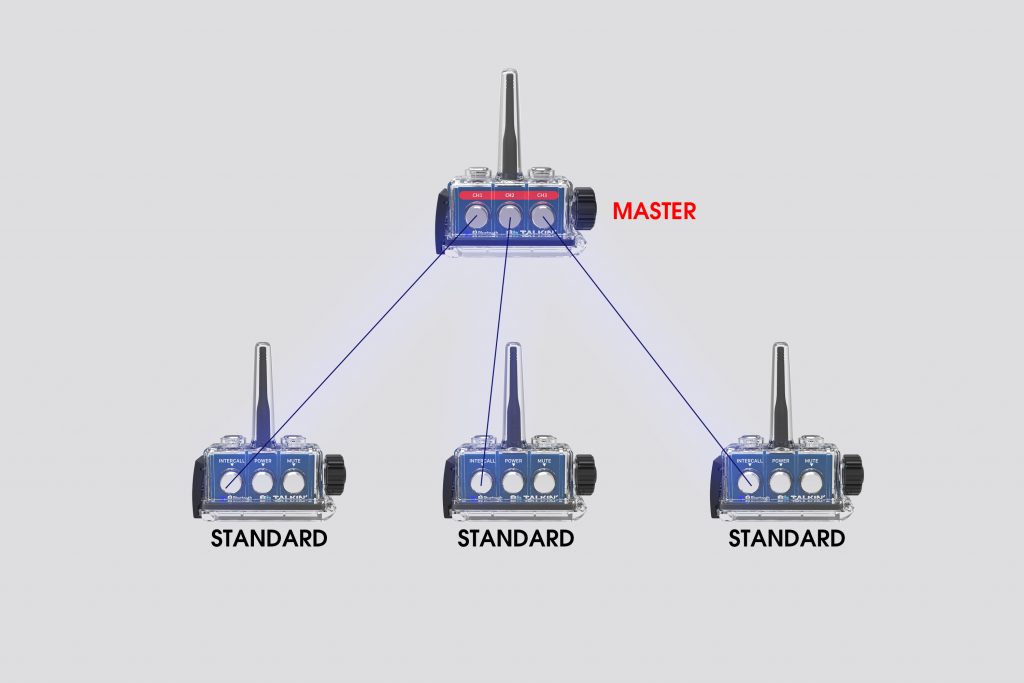 For complete instructions, visit our instructions page.
WARRANTY
One year limited warranty from date of purchase.  Please follow our instructions carefully as you are using electronics on the water.  It is important to always inspect your equipment after each use to make sure all seals are secure.  If you are using during extreme sports and falls are taken with the equipment on, make sure your case did not incur any cracks or breaks.  Water damage is not covered under warranty.