Two way communication package using another brand headset.
This package comes with our multi-connector set which is designed with our secure waterproof seal that screws onto your Advance Unit.  The end of this connector is a female 3.5mm jack.  You can plug any male 3.5mm jack into this multi-connector.  You can plug any earbud/headphone with microphone set up that has a 3.5mm male jack into this connector.
By using our multi-connector, it keeps the Advance Unit waterproof when in it's case.  The headset you choose to plug from another brand is not waterproof unless advertised so.
When using your Advance Unit, this kit comes with an arm band or clip mount option.
PACKAGE INCLUDES:
x1: A02R – Advance Unit 2 Piece Set
x2: S01 – Multi-Connector Set
x1: S05 – Arm Band (Set of 2)
x1: S04 – Clip Mount (Set of 2)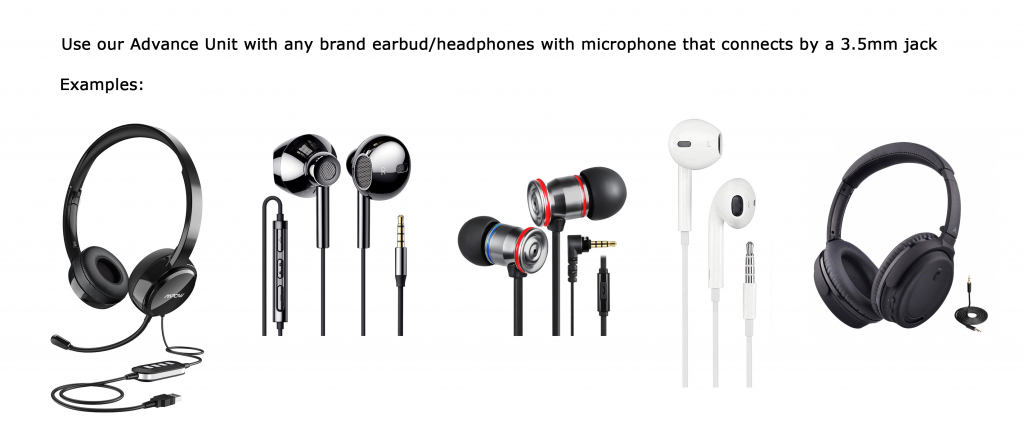 WARRANTY:
From the date of purchase, the multi-connectors are covered for 6 months. The Advance Units are covered for 1 year from the date of purchase. Please see our warranty section for complete warranty details.